Find an attorney and get your invoices paid
Free for businesses
to connect with attorneys
Nationwide network
of vetted attorneys
Easy and efficient
Upload unpaid invoices and get connected
Quickly find fresh
collection claims
Choose your
claims and
set your own fee
Gain new clients
at a low
acquisition cost
How it works
1
Register on the platform and enter information about past due accounts
2
Collection attorneys review information
3
Retrievables connects businesses to law firms
Interested in learning more?
Set up a call with our collection experts
Schedule a call
Why Retrievables
No cost
to use
the platform
Experienced
law firms specializing in collections
Simple process
Enter information and connect with attorneys
Time-saving
No search needed. Let attorneys find you
Professional support
for your collections related issues
Our services
Retrievables is a legal debt collection marketplace. We connect businesses that are owed money to law firms that specialize in collections. Retrievables does not charge the businesses that we work with.  Our network of attorneys charge a percentage fee based on total debt collected.
Retrievables helps businesses
Connect businesses with the best attorneys to collect unpaid invoices
Create custom demand letters drafted by specialized attorneys
Retrievables' mission is to help businesses recover unpaid invoices in order to prosper and grow.
Retrievables for high volume,
nationwide businesses
Increase your liquidation rates and collections efficiency by working with a nationwide or international collections law firm. Let Retrievables do the work to find the most suitable firm to fit your needs.
When to use Retrievables
1
When your clients are unresponsive to calls and emails
2
When your in house efforts are exhausted
3
When you are ready to take legal action
Affiliations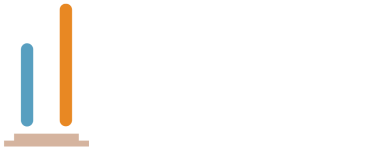 FAQ
Businesses collect money in multiple ways; through internal processes, collections agencies and collections law firms. When collecting debt internally or through a collection agency, businesses can use only phone, letters or electronic communications.
Collections attorneys concentrate their practices in debt collection. They have the capacity to collect by filing lawsuits and using the power of the courts to enforce payment of unpaid debt.
Typically, collections attorneys operate on a contingency fee basis and are paid a percentage of what is collected once a payment is made. Court filing costs may be incurred.
Retrievables matches businesses to collections attorneys to pursue their cases. Collections law firms select their cases based on the location of the debtor, the amount of debt owed, the client's industry and the amount of documentation provided.
Retrievables provides companies with the opportunity to work with attorneys who are most likely to succeed in collecting past due debt.
Retrievables marketplace platform provides a quick and easy way to connect to collections attorneys.
Businesses utilize the platform to provide information on the debt they are attempting to collect. The information is shared with the Retrievables network of attorneys to review the cases in order to determine if it is a fit for their firm.
When an attorney accepts a case, Retrievables connects the company and the law firm on the platform and via email. Then they have the opportunity to discuss the case and may sign a retainer agreement and work together to resolve the debt.
Retrievables requests the information needed on each case. The more information and documentation there is on a case, the better chance that the attorney will achieve success in collecting the debt.
Retrievables collects the following information for each case:
Debtor name
Debtor location
Amount due
Days past due
Brief summary of the case
Documentation which may include contracts, invoices, correspondence, credit card receipts, copy of a check and any other information which may be necessary based on the uniqueness of the case.
John D.
Collections Attorney
The Retrievables platform has become a valuable asset to my law firm. The company consistently provides us with new business at a low cost.
Carl B.
Collections Attorney
I have used the retrievable platform and have been very impressed with it. It is very intuitive and easy to navigate. Within my first two weeks on the platform, I retained two different clients that I would not have retained without Retrievables. These clients are likely to have repeat business for me.
Scott M.
Owner Property Management Company
Retrievables is a great solution for any business that is word money. Their technology platform is easy to use and connected me with a skilled collections attorney to collect on multiple past due accounts.
Lexi M.
Development Manager Divorce and Family Law Firm
Retrievables has been a valuable find for our practice. They streamline the collections process, making it easy to connect with the right collections firm. They have saved us time and money, and we would highly recommend working with them!
Slava H.
CFO Technology Recruiting Firm
Managing cash flow is my #1 priority as CFO. If I have customers that are not paying on time, Retrievables is our-go-to solution for making sure I don't waste my own valuable time on collections, and access a great network of pros who do