What Is an Invoice? Examples, Best Practices, and Tips
Updated February 8th 2023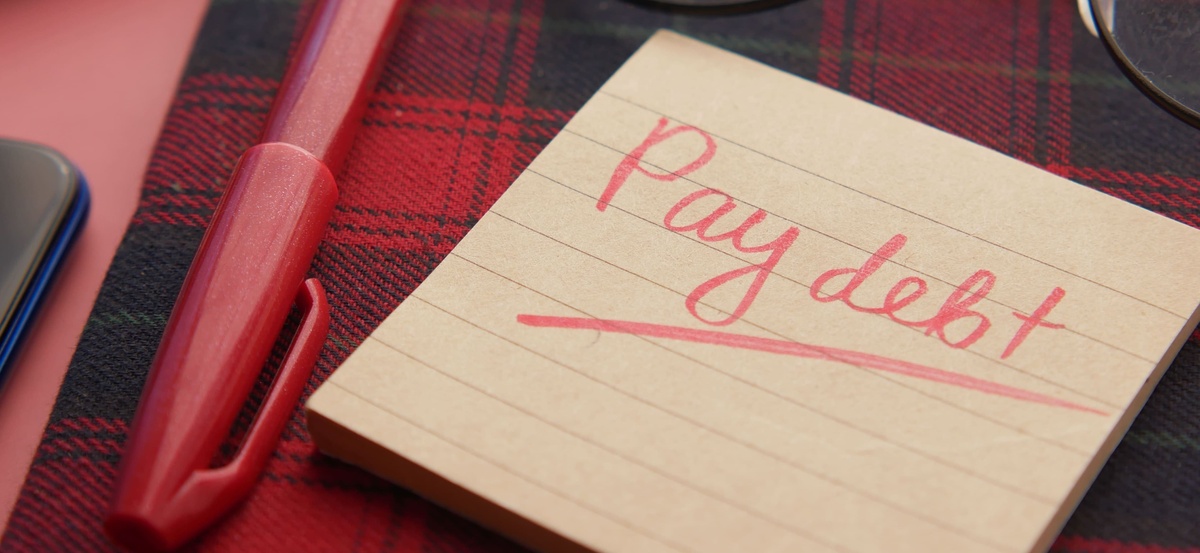 What an invoice means, the different types of invoices, and best practices for processing invoices the right way.
What is an invoice?
An invoice is a document stating what services or products you provide to the customers and how they can pay you. Usually, an invoice will include the contact information of the seller and buyer in case of any issues. You may also include any information related to any discounts or late payment fees. The invoice should also outline the cost per item/service, shipping, taxes and the total amount payable.
There are also different types of invoices you can use. The most common types of invoices include:
Pro forma invoice
A pro forma invoice is sent before a product or service is delivered. It will allow you to gain the customer's approval before sending the final invoice. This preliminary version of an invoice can include a description of the purchased products or services, the costs, and other related information, like shipping costs.
Commercial invoice
A commercial invoice is used for the export and import of products. The document is used as a contract and proof of sales between the buyer and seller. The customs officials will also use the commercial invoice to assess import duties and taxes.
Interim Invoice
An interim invoice is suitable for big and time-consuming projects where you will spend more on supplies, labor, and other operating costs. With an interim invoice, you will break down costs into manageable chunks to maintain cash flow for your business. It will also help your customers manage the project's costs when it's split into smaller payments.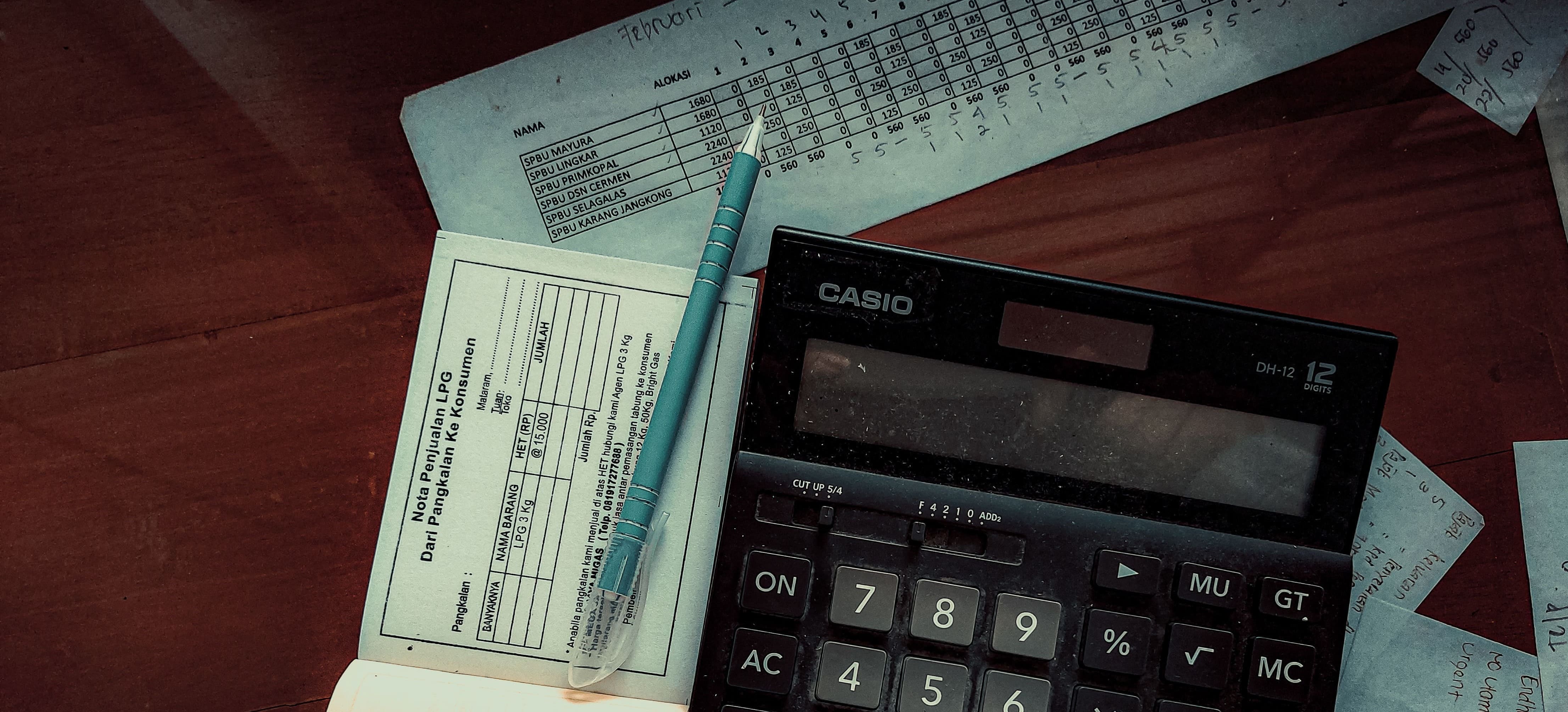 What is the difference between an invoice and a bill?
Businesses will use an invoice to outline the service or product provided and the customer will receive this document as a bill to be paid.
What does an invoice include?
There are several pieces of information you should include to avoid confusion when requesting payments for your services or goods.
Invoice: Clearly label the document with the word "invoice" so it cannot be confused with other forms of documents, like credit notes or receipts.
A unique invoice number: Use a unique number for each invoice for record keeping. A sequential numbering system is one way to reference the invoice.
Your company name and address: This may differ for sole traders and limited companies, but you need to include your trading name, business address, and how you can be contacted by the customer in case of any issues.
The customer's address and company: This will be important for customers who may want to claim back any VAT and it's standard to include this piece of information on all invoices.
Describe the goods/services: To clearly show what goods or services you have provided your customers, outline each service or product in a separate line.
The supply date: Include the date when the service or product was delivered. This date can differ from the invoice date, but it's normally within 30 days.
The invoice date: Include the date when you created the invoice. This differs from when you provided the goods/services.
Outline each product or service: Include a list of each product or service and its costs.
The total cost: The sum of every good/service on the invoice.
Invoice example
Below is an example of how an invoice may look like and what information to write on an invoice.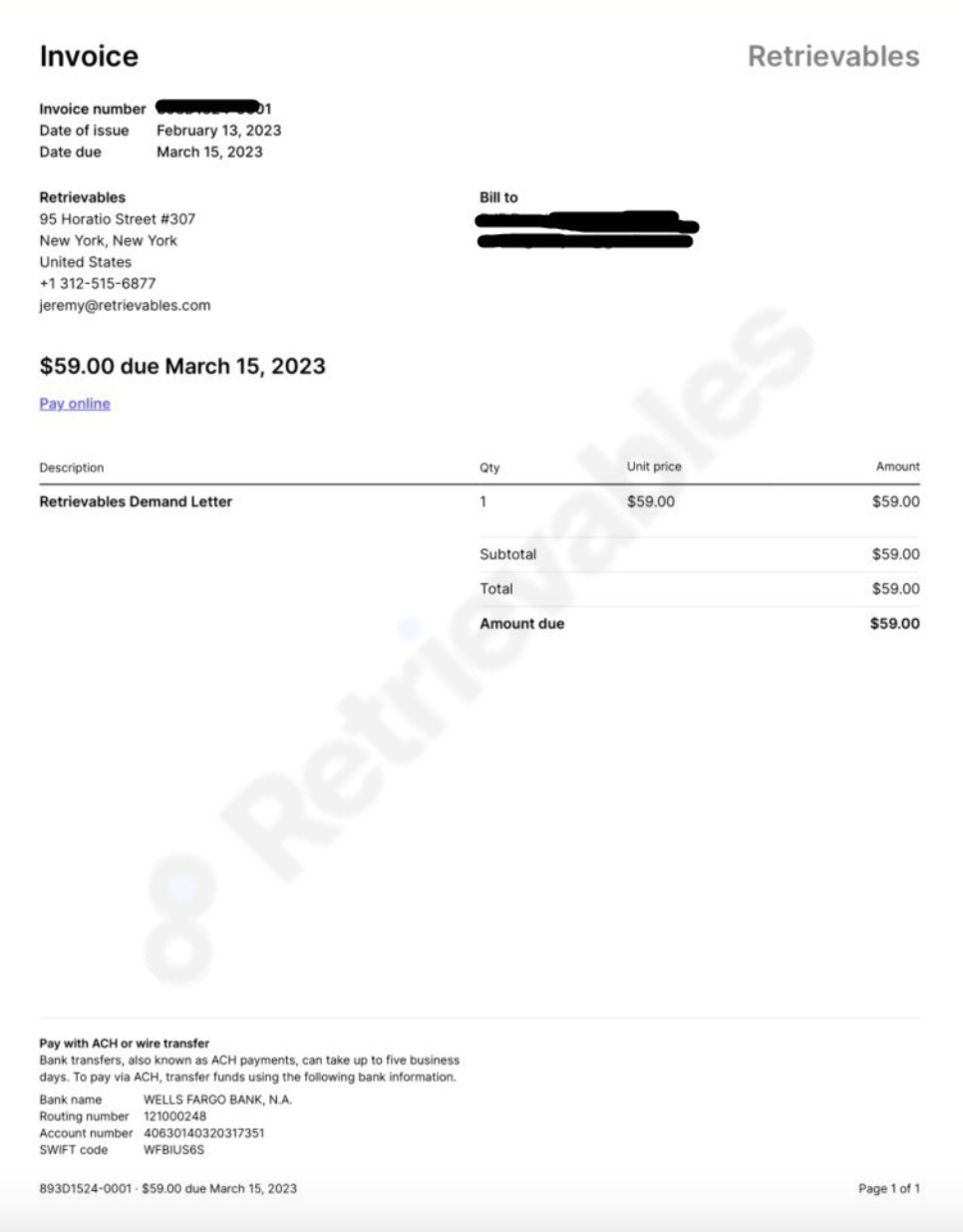 Tips for invoicing
There are some practical tips you can follow to ensure your business has a healthy and consistent cash flow.
There are multiple benefits involved in automating your invoicing. You can reduce your costs associated with resources in the invoicing and billing department. It will also save you time when following up on late payments and improve your cash flow with faster payment of invoices. Invoicing software can also protect you from fraudsters and improve security. Finally, it will reduce human error associated with creating invoices manually.
Discuss payment terms in advance
Before you begin any work, outline the costs associated with your services to set customer expectations and avoid confusion at a later stage. Creating this habit in your billing process can speed up payment since the customer will be aware of all the costs involved with your service/product.
Record your inventory and time
Keep a running record of all the costs involved so that when it's time to send out an invoice, you have everything ready.
When you number your invoices, it will help you find an invoice quickly should you need to in the future. It will also help you track your payments and if a customer has a question, you'll be able to find it easily.
Be clear on payment terms
When you specify payment terms, avoid vague language. Instead, use an actual date. Normally, 30 days is the standard arrangement, but if you've made other agreements, then tailor it to your client as needed.
Send out an invoice as soon as possible
Avoid delays in sending out your invoice. The sooner your client receives your invoice, the sooner they'll make payments.
Make payment easy
Make the payment process as easy as possible for your customers. You could consider allowing customers to pay you online since this will be easier for them. There are different fees involved with online payment systems and it will depend on your business.
You should also ensure invoices are easy to read so clients know when, where and how much they should pay.
Stay in touch with customers
Typically, you can send a reminder on the day a payment is due. When payment is overdue, keep sending reminders, monthly statements, or make a phone call. Ensure you direct your invoice to the person making payments so it doesn't land in someone else's inbox, leading to a delay in payments.
If you've clearly indicated your payment terms and your customer has ignored them, you have the right to charge late payment fees. Late payment fees will help you have consistent payment, which will be useful to accurately predict your cash flow.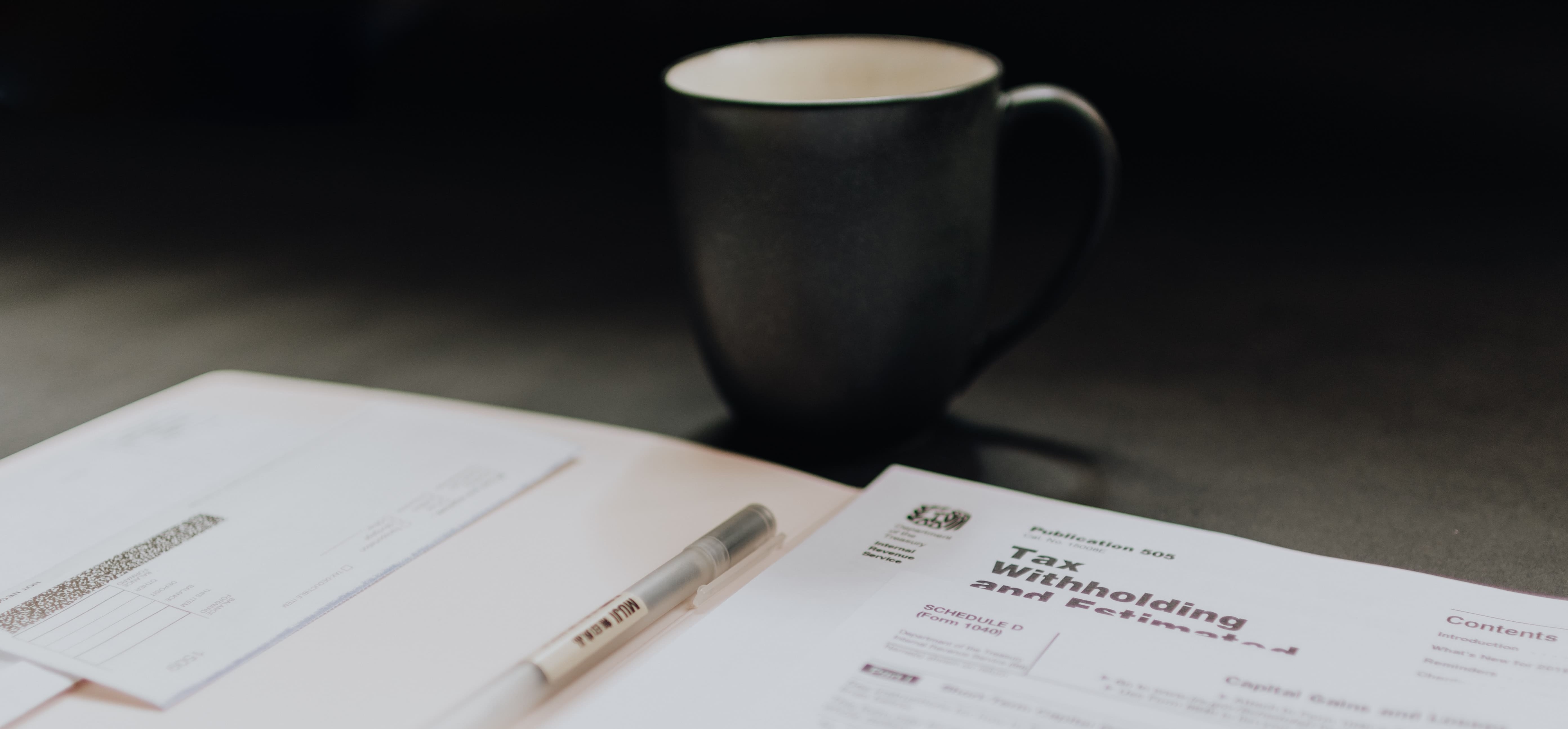 Best practices for writing an invoice
There are some best practices for processing and writing an invoice.
Ensuring you structure your invoice properly is important, but it's also vital to ensure your invoice reaches the right department or person. You should ask for the contact details of the person in charge of the accounts. This way you can chase any late payments.
The standard for submitting your invoices is by email. Save your invoice as PDF so that the formatting stays the same. If you send out Word or Excel files, they may be reformatted and make information illegible.
In your email, include a short and clear subject line to ensure it won't get lost in the recipient's inbox. You could outline your service or product along with the phrase "invoice", business name, or invoice number.
In the body of your email, you can describe your services or goods in more detail.
If you haven't received payments on time, send them a polite reminder. Since late payments can impact cash flow, you can include late payment fees. Ensure this is clearly stated. But, if you have followed all the tips and still haven't received payments, get in touch with us and we can help you collect the money you are owed.
Conclusion
In short, an invoice is a document outlining the costs associated with the services or goods you provide to a customer. It's a way to keep track of your accounts and ensure you receive payments from your clients.
There are multiple forms of invoices with different purposes, such as pro forma, commercial and interim invoices. Following the invoicing tips and best practices will help you with your invoicing process.
If your clients cannot make payments on time, adding a late payment fee may be the right step to ensure you have consistent cash flow in your business. Send out polite reminders to chase up with any overdue payments. If you struggle to receive any payment, you can submit your invoice to us. We will match your business with the most suitable attorney to help collect the money you are owed.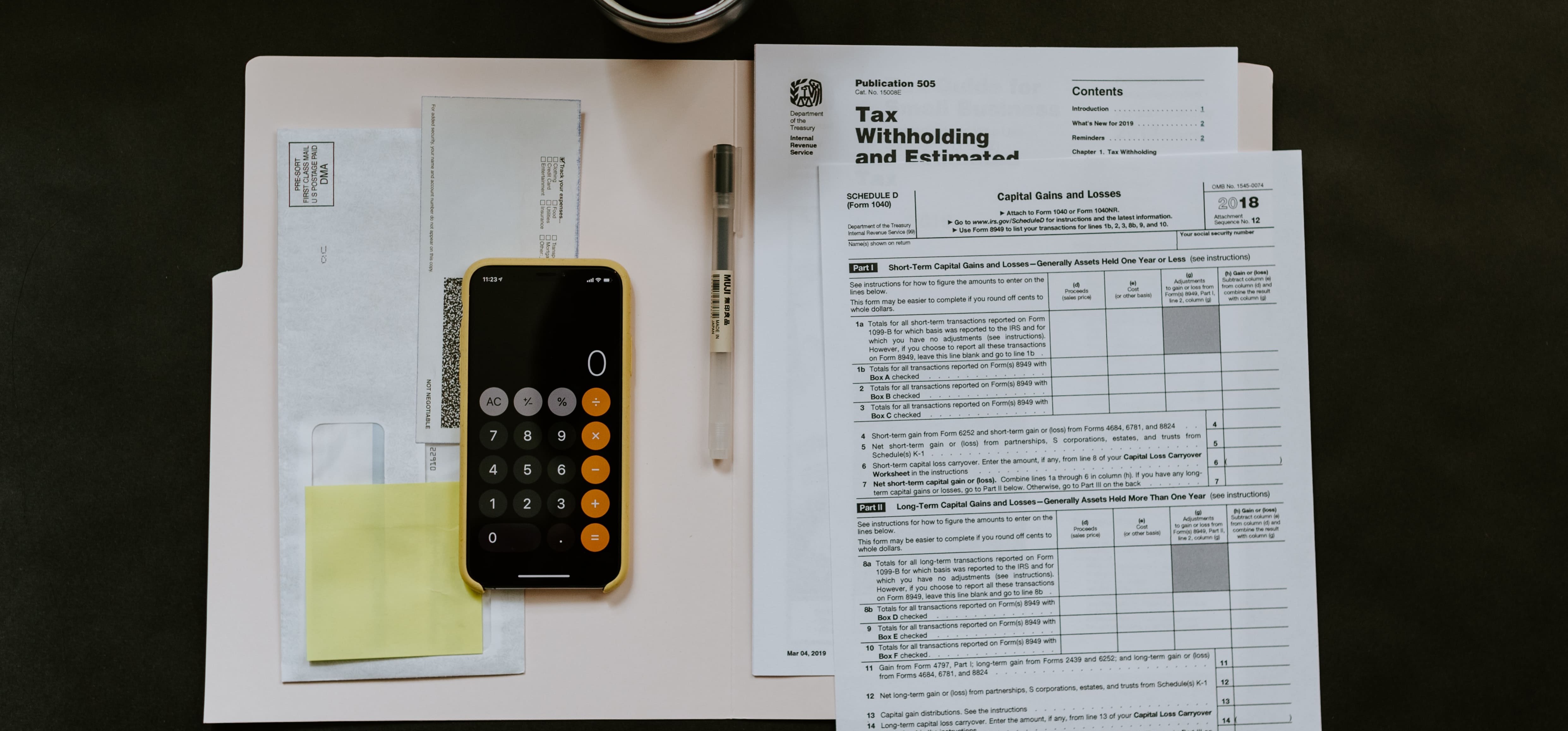 FAQ
Is an invoice a receipt?
An invoice is used to request payment for goods or services and a receipt is used as proof of payment. It's a confirmation that a customer received the goods or services they paid a business for.
What is the purpose of an invoice? (What is an invoice used for?)
The purpose of an invoice is to request payment from clients. It's also useful for clients to see the cost of each service or product outlined in the invoice.
How long should you give someone to pay an invoice?
You can have a timeframe of 14 days, 30 days and 90 days. The standard term is usually 30 days or less but you can agree on this with your client before completing the work.
What is an invoice number?
An invoice number includes a unique code that is ordered methodically. Invoice numbers help you document your income properly for tax and accounting purposes.
Updated February 8th 2023
Want to learn more about collections?
Subscribe to our newsletter